Chef Jody Adams Inducted to James Beard Foundation "Who's Who" List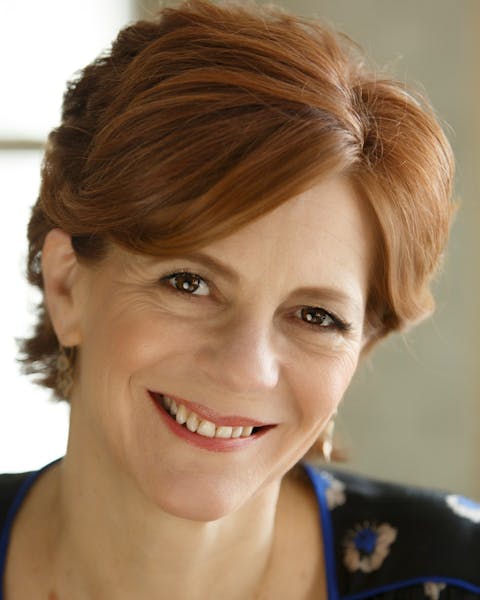 The James Beard Foundation unveiled the official nominees for the 2018 James Beard Awards in the Restaurant and Chef, Media, and Restaurant Design categories on Wednesday March 14th. The announcement included this year's inductees to the Beard Foundation's "Who's Who of Food & Beverage in America" list including Boston's Chef Jody Adams among the four total honorees. Adams will accept the honor at the James Beard Awards Gala on May 7th at Lyric Opera in Chicago.
The James Beard Foundation's "Who's Who" List is a prestigious honor granted to few accomplished food and beverage professionals in recognition of his or her general excellence and substantial contribution to America's ever-changing culinary landscape.
Each year, a ballot of 20 possible candidates is distributed to the existing 'Who's Who' list for voting. This year, Chef Adams was selected by her peers to be officially inducted to the list, among just three other 2018 honorees.
"I'm over the moon." said Adams, when asked how she feels about the honor. "To be chosen by past JBF Who's-Who honorees is humbling. I am so grateful to have found my place in this profession and to have had peers, restaurant teams, customers, partners, friends and family who have supported me."
Adams was previously honored by the James Beard Foundation as the 1997 'Best Chef of the NorthEast' for her Harvard Square restaurant, Rialto, which after an extraordinary 22 year-run, closed its doors in 2016. This official win came after nominations in the same category for 5 years in a row (1993-1997). Additionally, in 2012, Adams was recognized as a semifinalist for the the Beard Foundation's 'Outstanding Chef' award. Chef Adams is thrilled to add the 2018 "Who's Who" honor to her long-standing accreditation from the James Beard Foundation.
Knowing the honor first hand, Adams is thrilled to see much of Boston's incredible culinary talent recognized by the James Beard Foundation this year including Tiffani Faison, Karen Akunowicz, Maura Kilpatrick, Cassie Piuma, Matt Jennings, Tony Messina, and Ken Oringer.
"My hat is off to my Boston chef friends who are 2018 James Beard Foundation nominees" said Adams, "I am especially proud to be a part of a community that supports the work and talent of women in the culinary industry."
Adams will be celebrating the James Beard Foundation's efforts in advancing women in the culinary industry at the "Women in the Kitchen: Legends, Mentors and Friends" dinner this weekend in Orlando, Florida. Coordinated by Chef Kathleen Blake from The Rusty Spoon, Adams will join other female James Beard Award Winning Chefs from across the country to prepare a seated four course dinner experience.
In addition to her dedication and enthusiasm behind each of her thriving restaurant concepts, Adams is proudest of her work advocating for children's welfare or combating hunger through her support of the Greater Boston Food Bank. In 2010, she received the Humanitarian of the Year Award from Share our Strength. During regular visits to Haiti, Adams helps to shape and maintain the hospitality programs for Partners in Health facilities.
Since the closing of Rialto, Adams has turned her full attention to the three Boston based restaurant concepts she built and runs with partners Eric Papachristos, Sean Griffing, and Jon Mendez. These concepts include Atlantic Wharf's TRADE, Back Bay's Porto, and Saloniki Greek with locations in Fenway and Cambridge and more on the way.